Custom jewellery process
Custom jewellery offers a perfect way for you to commemorate a special moment, whether it's for yourself or a cherished loved one.
As a designer, nothing inspires me more than collaborating directly with customers to craft a one-of-a-kind piece that holds a unique place in your story. Together, we'll embark on a creative journey, meticulously shaping the design process to bring your vision to life in the form of a bespoke jewellery piece that encapsulates a meaningful moment.
Throughout this journey, you'll be an integral part of the design process at every stage, actively contributing to the creation of your idea. Expect to receive real-time communications and visual updates, including photographs, as your custom jewellery piece takes shape.
If you adore the essence of my creations and have a specific vision or a cherished gemstone in mind, we can collaborate to capture your moment in time in metal and stone.
1. Connect
To begin the journey, please don't hesitate to Book an Appointment.
You have the flexibility to book appointments either in person at my cosy Castlemaine studio or in the comfort of a virtual meeting. If you find it more convenient, we can even kick-start our design discussions via email.
During our initial chat, we'll dive into design ideas, your budget considerations and the metals and gemstone options.
It is normal to feel uncertain about any of these aspects at this stage and I'm here to offer you my guidance and support as we navigate through the process together.
And if your heart desires just a small tweak to an existing design, whether it's a change in gem colour or metal, there's no need to schedule an appointment for that. Simply email me via info@holliebloss.com and I'll provide you with a tailored quote.
2. Design
After establishing a design direction, I will create design visuals, present gemstone options, and provide you with quotes. At this point, you are encouraged to schedule a follow-up appointment if you need to further refine the proposed design so that it aligns perfectly with your vision.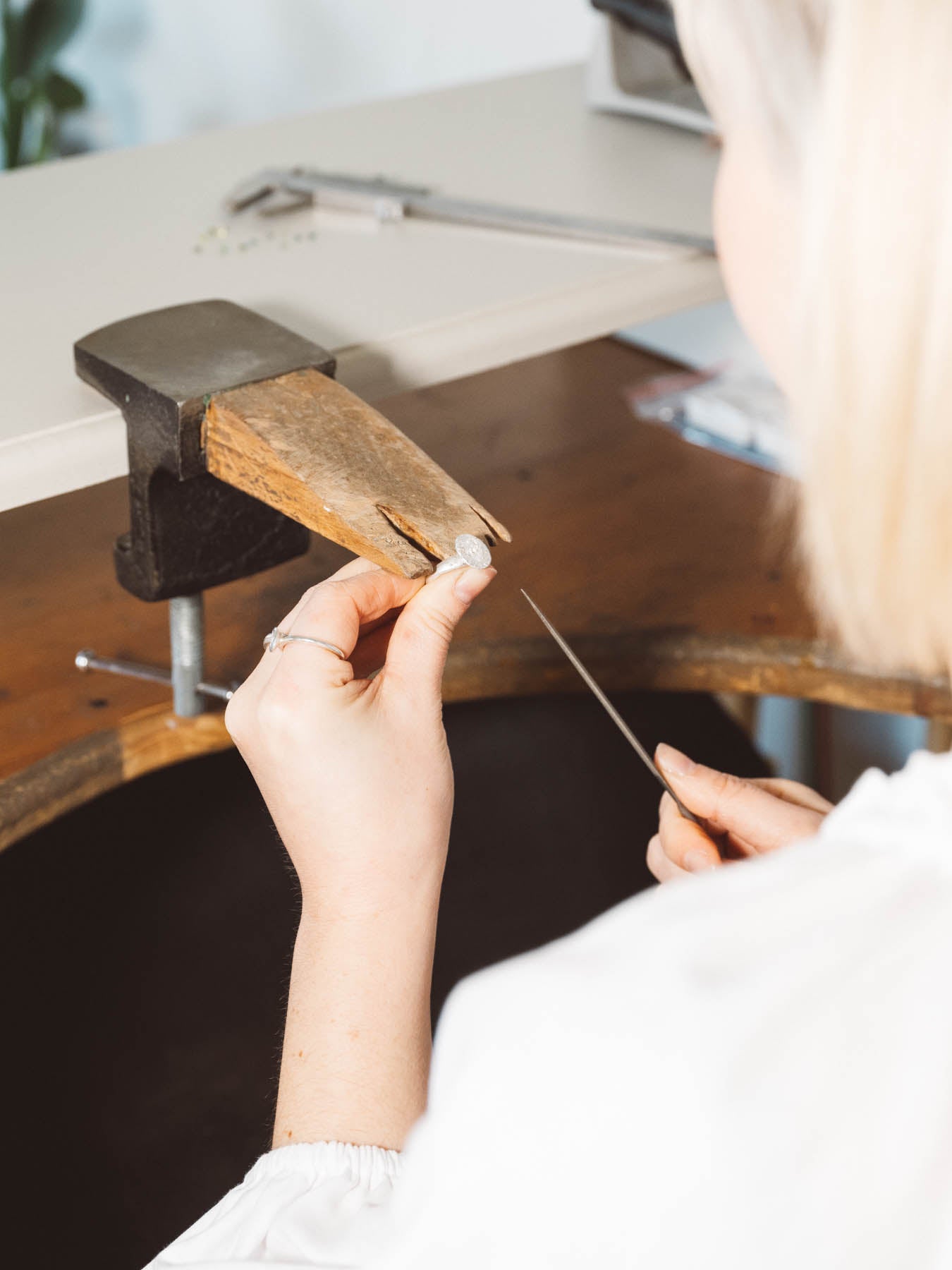 3. Create
The construction of your design commences with the meticulous hand-carving of your piece in wax. This unique approach using wax provides the flexibility to make adjustments to your jewellery before it reaches its final form in metal. Throughout the process, you will receive updates, including videos and photographs.
The wax form of your design can easily be altered giving you the ability to provide feedback for modifications such as band thickness, surface texture or the contour of the design. 
This step allows you to approve a 3D model of your design before it is cast in your chosen metal.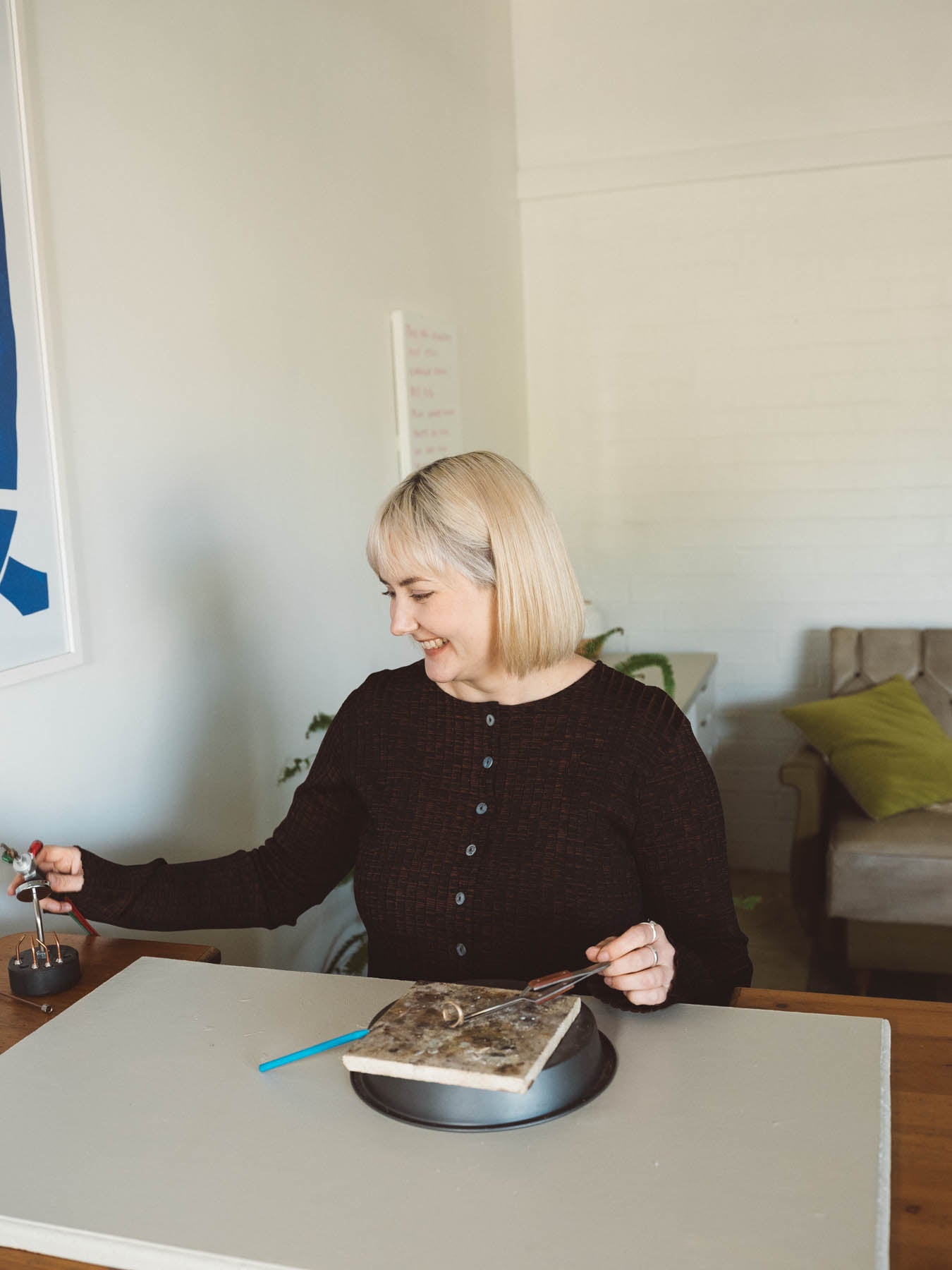 4. Handmake
Once your wax design is approved, it is cast in your chosen metal. I then begin the meticulous process of hand-finishing your piece with the utmost care. This involves filing, buffing, and precisely setting the gemstones in place. 
Your piece is entirely crafted by me, from inception to completion, and will typically take approximately 3-6 weeks to finish.